MICHELLE PANCAKE HOUESE
626-293-8098
706 W Las Tunas Dr, San Gabriel, CA, 91776-1161
General Performance Evaluation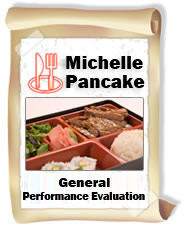 Interview
Claiming to be the first restaurant to be named after Chinese pancakes, Michelle's Pancake, nestled in an unassuming San Gabriel Valley mini-mall, is undoubtedly the best Chinese pancake shop in Southern California. Opening just last year, it has already received extensive media attention—including from the Los Angeles Times, Pasadena Star News, and San Marino Tribune.
This restaurant distinguishes itself from other Chinese restaurants by offering creative and unique northern Chinese style pancakes. But like many other great restaurants, it is still dedicated to providing healthy and great tasting dishes made from the freshest ingredients possible.
Start your meal with an order of pancakes, which is just one of the many wheat-based traditional offerings available at the restaurant. The pancake stuffing varies, ranging from beef, chicken and pork; to vegetables like leek, zucchini and radish.
The continuous commitment to providing fresh, healthy and quality offerings is evident everywhere at Michelle's. The note taped on the glass window and the menu both read, "No MSG, 100% handmade product, low oil, salt, thinner wrapping skin and more juicy filling."